Wall Heating and Cooling Systems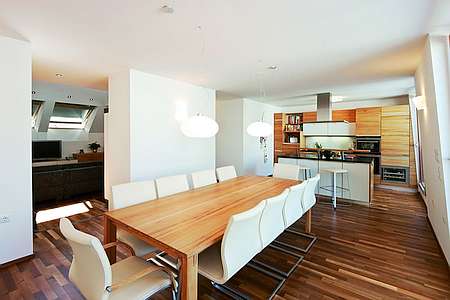 This product category includes:
Modular Wall Heating and Cooling
Plaster Wall Heating and Cooling
Manifolds
Every house needs a heating system - and more and more also needs a cooling system. In turn, every heating and cooling system needs a reliable distribution manifold system.

More Info...

The EasyFlexWall and SystemWall have been developed by Variotherm from the first product introduction 25 years ago. In the intervening years the products have proved themselves in many thousand installations.

More Info...

Variotherm VarioProfile Pipe ALUMINIUM MULTI-LAYER COMPOSITE PIPE One (1) PIPE MANY APPLICATIONS AIRTIGHT AND IN SHAPE                  RELIABLE LOCATION                         Source: Variotherm Heizsysteme GmbH. Note: Images used on this page are copyright Variotherm.

More Info...
The Efficient Wall: The Variotherm Modular Wall is an extremely energy efficient heating and cooling system which provides high output and works with low temperatures. In combination with alternative energy sources in particular, that means up to 25% lower heating…

More Info...