Variotherm Heizsysteme GmbH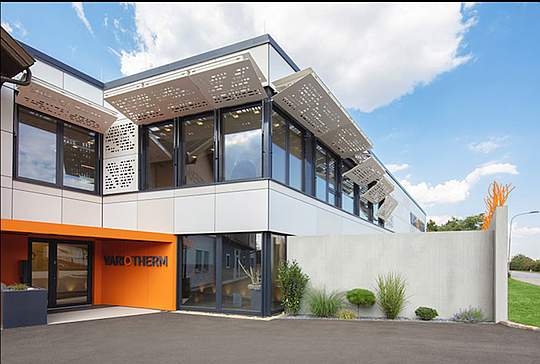 Variotherm is an Austrian family-owned company which has been producing and selling economical and environmentally-friendly heating and cooling systems since 1979. We place great emphasis on the use of natural materials during product manufacture.

Variotherm's floor heating systems, skirting heating systems, trench heating systems, wall heating/cooling systems and ceiling cooling/heating systems benefit from nearly 40 years of expertise. As pioneers in wall heating/cooling systems in Europe – the first Variotherm wall heating system was introduced on the market over 30 years ago – Variotherm has comprehensive expertise. This expertise is the reason that all Variotherm systems guarantee high efficiency, low energy costs and a cosy room climate.
(Source: www.variotherm.at)


KETE-RVS OHG is the System Partner for Variotherm in the Ukraine. Please contact us for more information on this product.